Rolann B. Owens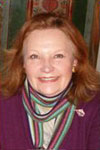 In her Studio in Florida, near world-famous Orlando, Rolann Owens and her Staff teach a full curriculum of ballet, tap, jazz, and lyric dancing. One of America's foremost teachers, choreographers, and judges, Rolann is particularly known for her knowledge of music theater and tap.  As Co-director of MusicTheater Bavaria, an intensive training program for young professionals in opera, dance, and music theater in Germany, her talents now extend to the European Union.  In June of 2006 and again in 2007she judged the Slovenian Dance Festival in Koper, Slovenia, and in June of 2005 she judged the Swiss National Tap Dance Finals in Lausanne. She judged all categories at the Friuli Venezia Giulia International Dance Trophy Competition in Italy March of 2007 and again in 2008. For the past six years, Rolann has served in Riesa, Germany, on the Jury for the World Championships of the International Dance Organization, and Chairs the Tap Committee of the IDO.  In 2001 she choreographed the world premiere of the opera, "Altes Testament," in Erl, Austria; and she is engaged to choreograph Gounod's "Faust" in 2009 and the world premiere of "Noah's Ark" in Erl in 2010.
Beginning her professional career while still in high school, Rolann was in the original Broadway casts of "My Fair Lady," "Li'l Abner," and other major musicals.  She received her Bachelors and Masters of Fine Arts Degrees Cum Laude from the Juilliard School.  Her professional career allowed her to perform in all areas of dance including on live television with the Perry Como, Jackie Gleason, and Gary Moore shows.  As a choreographer, Ms. Owens' work has been seen in the "Miss America Pageants," "Holiday on Ice," "Ice Follies," and the Olympic Figure Pair Skating Championships. At Walt Disney World, the shows she has prepared include the "Sandy Duncan Special," Bob McGrath's "Sesame Street Show," and the "Millenium Show."  She was the tap choreographer for the Epcot Center show, "Ellington Under the Stars – A Salute to the Duke," in conjunction with the Smithsonian Institute. 
Recognized by President Clinton as a Presidential Scholar Teacher, she has won numerous awards.  Her students are currently winning awards of their own for their dance, vocal, and acting talents; and many are appearing on Broadway, television, video, cruise lines, and opera stages throughout the world.  The childhood partner of Michael Bennett in their hometown of Buffalo, New York, Rolann continues to train accomplished professionals of all ages.  Six of Rolann's former students are currently dancing in major Broadway shows, including A Chorus Line, Young Frankenstein, Wicked ,The Little Mermaid, Billy Elliott, Gypsyand Curtains.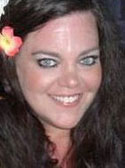 Rolann "R.J." Mitchell
CHOREOGRAPHER/TEACHER/DANCER
Associate Director, Rolann's School of the Dance, Longwood, FL – 12 yrs
Teaching classes in Jazz, Lyrical, Tap, and Hip-Hop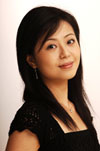 Chiaki Yasukawa - Chiaki began her training at the Wakui Ballet School in Osaka, Japan, and attended the Academy of Dance Classic Princess Grace of Monaco. Later she trained at the School of American Ballet and Joffrey Ballet on full scholarship. Chiaki won a bronze medal in Italy at the International Competition, was a finalist in the Korea International Competition and a semi-finalist in the USA International Ballet Competition in Jackson, MS. Chiaki has performed numerous repertoire such as Odette and Odile in Swan Lake, Aurora in The Sleeping Beauty, Juliet in Romeo and Juliet, Twyla Tharp's In the Upper Room and George Balanchine's Who Cares, among others. She was also awarded as a outstanding choreographer at Youth American Grand Prix and The American Dance Competition.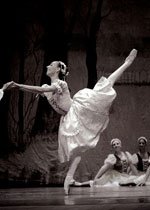 Andrea Faria - Andrea was born in Brazil and began dancing at age three with Cristina Helena at the Sesiminas Ballet Institute. She studied with Cristina Helena, Pablo Moret and with Joaquim Hans-Tappendorf in Germany 2003, on her graduation year. She has received multiple awards at ballet competitions in Brazil, France, and was awarded with a gold medal in " Danza Nino 97" in Buenos Aires, Argentina. Andrea was also a finalist at NY International Ballet Competition in 2005, USA. Her repertoire includes Swanilda in Coppelia, Kitri and Cupid in Don Quixote, Myrtha and Peasant-pas in Giselle, Medora in Le Corsaire, Lisa in La Fille Mal Gardee, Sugar Plum Fairy in Nutcracker, Chopiniana as well as works by George Balanchine.
As a guest dancer, she has danced in multiple places including Greensboro, NC; Columbia, SC; Radford, VA; New York, NY, Miami and Orlando, FL; and Hammond, LA. to name a few.
Over the last 10 years, Andrea has taught ballet technique, pointe, variations and private classes. In America, she has taught in places like Columbia Classical Ballet, Milwaukee Ballet and Orlando Ballet. Andrea has also been invited to teach summer programs in different ballet schools all over America.
Richard Owens - Vocal Instructor for Music Theatre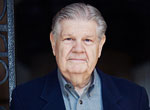 Richard Owens, baritone, is the founder of Music Theater Bavaria and has enjoyed a long career on the opera and concert stage, in arts administration and in teaching, in both Europe and the United States. He holds degrees from Trinity University (BM), Yale University (MM) and Southern Methodist University's Perkins School of Theology (MSTh), and completed advanced training in Opera and Lied at the Akademie für darstellende Kunst in Vienna.
Mr. Owens has been an active soloist and recitalist in Austria, Germany, Italy, Switzerland and the U.S., and has sung over 400 performances of 20 major baritone roles with the Municipal Opera of Ulm, Germany, the Municipal Opera of Regensburg, Germany, the Radio Symphony Orchestra of Milan, Italy, the Dallas Symphony Orchestra, the Corpus Christi Symphony, the Dallas Civic Symphony, the Florida Symphony Orchestra, the Florida Space Coast Symphony, the Winter Park Bach Festival, and the Robert Shaw Chorale, among others. He performed the Southwestern premieres of Cantorial roles in the Sacred Services of Ernest Bloch, Darius Milhaud and Simon Sargon, and was the first American to perform the Shostakovich 13th Symphony, Babi Yar. He also sang the premiere recordings of La Grande Bretéche by Avery Claflin for CRI Records, and Three Gothic Ballads by John Duke for WNYC, New York.
Mr. Owens founded the American Institute of Musical Studies (AIMS) in Graz, Austria, and served as its Artistic Director from 1968 until 1984, when he moved to Orlando, Florida, to serve as General Director of the Orlando Opera Company, a position he held until 1990. The Orlando Opera experienced dramatic growth during his tenure, greatly increasing its attendance and subscriber base, as well as its community outreach, number of performances, and engagement of international stars. Mr. Owens currently is an Adjunct Professor of Voice at Rollins College in Winter Park, Florida, where he has taught since 1992, and previously also served on the voice faculties of Baylor University, Southern Methodist University, Texas A & I University and North Texas State University, and as an adjunct Professor of Music Theatre at the University of Central Florida. He has published books titled Towards A Career in Europe (a handbook for singers auditioning for opera houses in the German-speaking countries) and The Professional Singer's Guide to New York, and has conducted many career training seminars on both topics.
Passionate about teaching, and equally at home working with students of either opera or musical theater, Mr. Owens has been mentor to hundreds of successful opera singers and musical theater performers, including more than 20 who have sung at the Metropolitan Opera, and many who have performed in, or are currently in, major Broadway productions. All the students of Music Theater Bavaria benefit from the many facets of his experience, and enjoy the wit and wisdom with which he shares his still-current knowledge of the industry and his interest in the individual development of every student of the program.